The main services provided by ECO TERRA PROIECT are: DESIGN AND CONSULTANCY IN CONSTRUCTION.
The company is angajed into a development process, focused on the construction of a system due to produce, on a long term, prompt solutions adapted to the needs of the constructors market in Romania and not only ...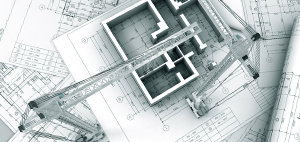 Clients bring us their challenges, from the everyday to the most complex, knowing they can draw upon our vast resources, rich experience and relentless commitment.
We apply our design, engineering, consulting and business services with a single goal in mind, to meet their specific needs and challenges.
Our clients value our services for that very
reason ...
Eco Terra Proiect deliver projects that directly improves lives and communities. Many municipal works programmes in education, healthcare and social housing match our capability mix ...

Using creative approaches to design, we are committed to engineering environmentally safe systems of the highest quality that are cost effective both in implementation and operation ...

Eco Terra Proiect knows the today's most pressing environmental issues and, with our extensive knowledge of regulations, we help clients find the cost-effective strategies and technologies ...