Industrial
With our technical expertise and cost-effective approach, Eco Terra Proiect can improve facility performance, save money and create enduring value for public and private industrial clients.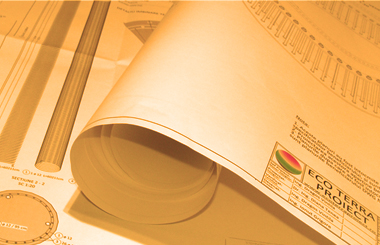 At every stage of project development, we use advanced computer graphic applications and the latest modeling systems to help clients Ñ civil (private) or public, large and small Ñ envision and shape their future.
Partnering with both public and private clients, we've managed many of mission-critical projects creating groundbreaking work Ñspanning across industries.
Eco Terra Proiect brings comprehensive knowledge, capability and experience to provide a large category of industrial constructions:
Silos (granary silo, ...)

Logistic Park

Sectional Strucutres

Office Buildings

Metalic-Hall

Industrial-Hall
A key point of difference is our ability to offer an integrated service, backed by commercial acumen and delivered by in-house professionals who are skilled in process engineering, design, consultancy and management.
Our specialist services cover the full spectrum in the industrial sector:
Feasibility assessment and concept design

Front-end engineering detail design

Technology

Proprietary process development

Multidisciplined construction

Commissioning and validation
Eco Terra Proiect uses its resources and knowledge to offer clients first class outcomes. We provide a seamless, multi-skilled service by combining our process engineering skills with design management, structured project finance and lifecycle management skills, then provide continuity enabling clients to form long-term partnerships with us.